"Free Cloudflare Flexible SSL (Secure Socket Layer) Certificate" is the standard security for establishing an encrypted link between the web server and browser.
Converting From HTTP to HTTPS is very essential step in Search Engine Optimization (SEO) and it is very much required aspect to Improve Page Rankings. Why because the information you send on the web is traveled from one computer to another computer to reach to the Destination server, so to protect the information of the visitors, website owner needs to add SSL Certificate (I Recommend Free Cloudflare Flexible SSL Certificate as it is free of cost) to their host.
Fortunately, the "Cloudflare" have given us an awesome (Free) tool that gives us almost everything we need to make our website secured. In this guide I'll show you step by step with good images that how to activate "SSL Certificate" with Cloudflare for free.
So, In this Article I'am going to explain about how to add Free Cloudflare Flexible SSL Certificate to your Blog (or) Website to convert from HTTP to HTTPS with free Cloudflare SSL Certificate.
Here's how to do it.
Step 1: Sign for Free Cloudflare Flexible SSL Certificate Website
Sign up to create an account in www.cloudflare.com. After completing the sign up process, Login to your account.
Click here to sign up your account. Submit your details and open Cloudflare Account.
Step 2: Add website URL to get Free Cloudflare Flexible SSL Certificate Website
Now Add your website URL as shown in below image. Then follow the steps.
Click on "+Add site" icon on top Right corner of the page and Input your WordPress site domain and click on "Begin Scan." (Note: You No need to add www (or) HTTP/HTTPS, the root domain is fine). May be it will take a minute (or) two and then click on "Continue Setup."
---
---
Step 3:
Cloudflare will gives you 2 options. You can use their CDN & protection (It will accelerates & protects your sites) or else you can simply use their DNS. Simply Click on continue as shown in below image as you no need to verify everything. You can always modify these records later on.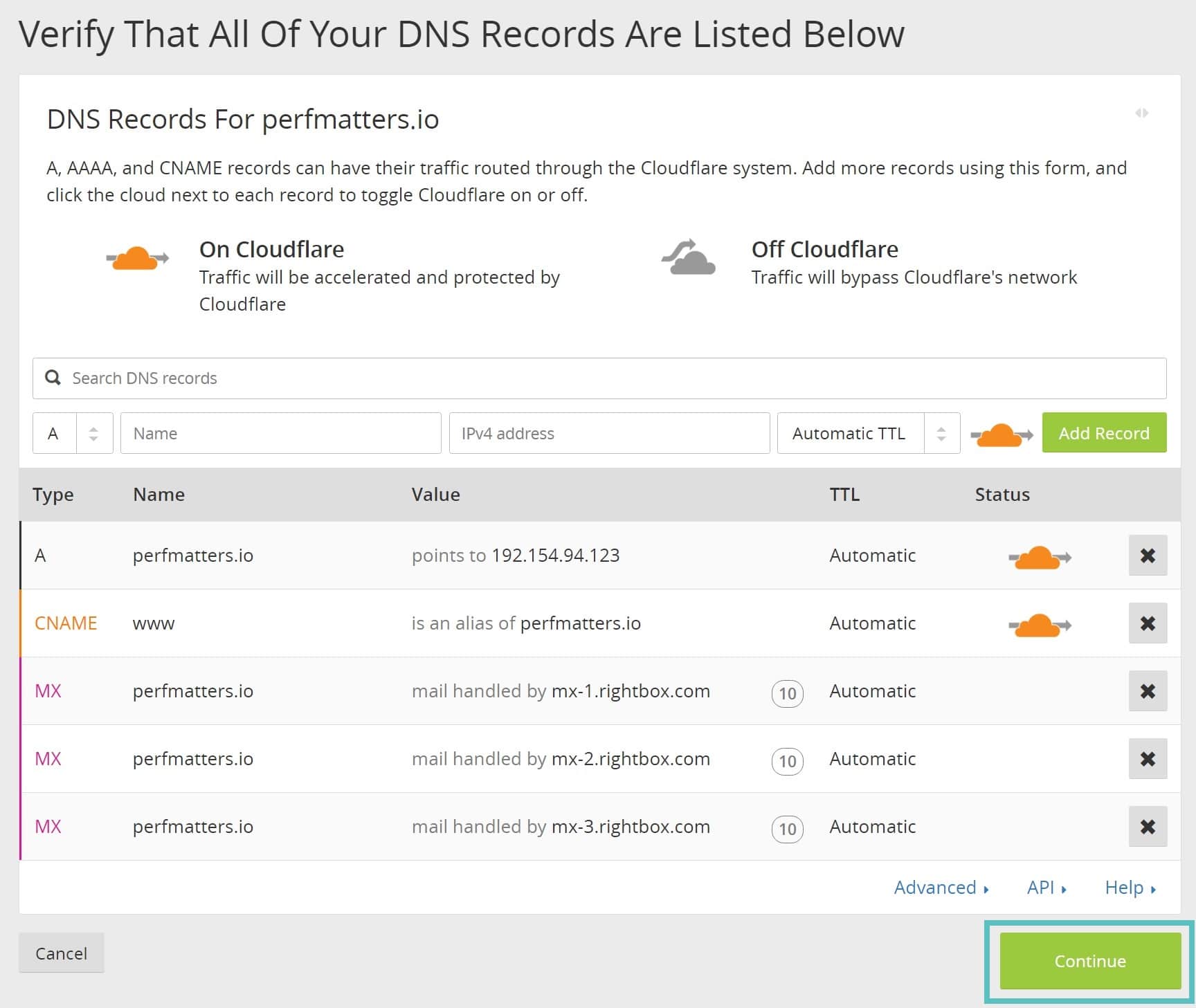 Step 4: See Free Cloudflare Flexible SSL Certificate Plans
On the next page you need to select a Cloudflare plan. I recommend that you should start with the Free plan (When your Website (or) Blog is Smaller), which works for most users. Then click on "Continue", you can read more about the differences in Cloudflare's Plans.

Step 5:
This is the Last and major step to get your free SSL Certificate.
Now you need to change the Name Servers on your domain (For example my domain is GoDaddy) to point to Cloudflare (use the ones they provide). Because Cloudflare is fully proxy service, actually it works as you point your domain to Cloudflare, and then Cloudflare points your domain to your website. Here are some links to explain about the changing of Name Servers with domain registrars.
Note: There is no downtime when you switch your Name Servers.
---
---
Step 6:
Now go to the Crypto tab and change the certificate to Flexible.
That's it, completed the process.
Sound cool?
It is.
It will takes up to 24 Hours to activate the certificate, and then you can see your website as https. It's a great experience while you see your website as Secured. By the way I'am using the same "Free Cloudflare SSL Certificate" to secure my website. When the activation period completed, then you can follow the same method to re-activate the SSL certificate again. You can activate your SSL like this forever.
After activating your certificate the page will look like the below image. It shows as "Activate".
---
---
Please comment below if you find any difficulty in your activating your SSL Certificate. We are glad to Reply.